This week's Spaces feature comes from the workspace of Donaville Herrick. Donaville is one busy woman! She not only co-founded a design studio, Hello Hello Hi, but also runs the fantastic blog, Discover Paper (chalk full of paper goodness), is starting a new blog/magazine, Dearest Nature (for all things nature inspired) and she's a mother to three. She's a superstar!
Tell us about yourself as a creative.
I'm a web/graphic designer by trade and I recently co-founded a design company called Hello Hello Hi  where we specialize in web design and development and integrate content management systems like Drupal and WordPress for our clients. I enjoy dabbling in other creative arts, particularly anything involving paper and lately I've been obsessed with creating paper flowers. When I'm away from my workspace I love shooting photos. My three children are 90% of the subjects of my photographs, but I also enjoy capturing photographs of still life and the beauty that nature has to offer.
Describe your creative journey.
I first got interested in graphic design in middle school when I was interested in re-creating logos for Roxy Quiksilver using Microsoft Paint. Yes, Microsoft Paint! Roxy, was of course unaware they needed pixelated logos but the 12-year-old me decided they did. That year, my step-dad bought a copy of Photoshop, which introduced me to more advanced tools and techniques, but it wasn't until my Freshman year of high school that I took a bigger interest in designing graphics and layouts for the internet. My first introduction to creating a website was in my 9th grade English class. Together with a friend, I designed and built a website for a Greek mythology project using Geocities, a platform that is now extinct where many a designer got their first start "designing" websites.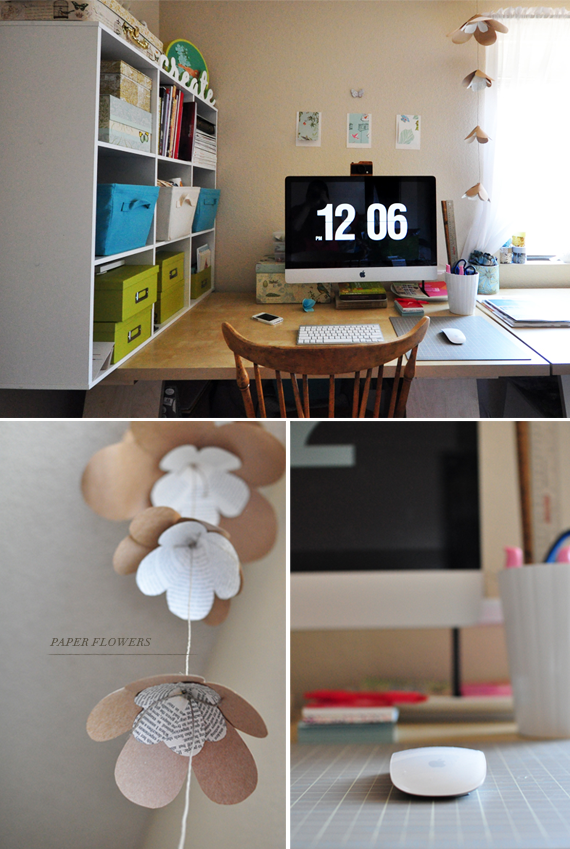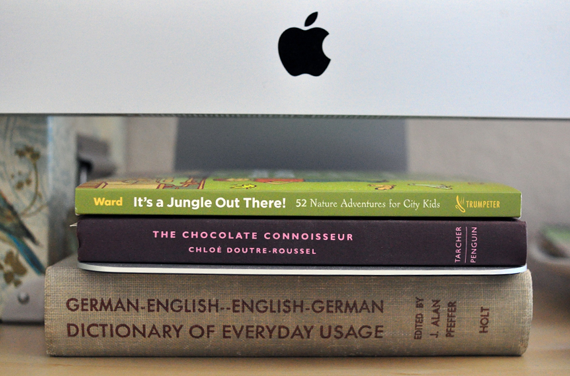 Share a little bit about your space.
My space is quite often chaotic. I'm almost always creating something new with my hands, whether it be paper flowers, fabric pins, upcycled envelopes, etc. because I find that it's important for me to take breaks away from web design and coding throughout the day and utilize that time working on something more tactile. Thus, my workspace suffers A LOT, especially since the introduction of sites like craftgawker and Pinterest … my workspace oftentimes resembles something from an episode of Hoarders.
What's your favorite thing about your space?
What I love most about my space is the amount of natural light illuminates the room. I have a beautiful view of the trees from our side yard and a faint view of the Saddleback Mountains in the distance. I've situated my computer against the wail instead of directly in front of the window because sometimes the light can be overwhelming and blinding. I have another desk that sits in front of the window where I can work on specific crafts that require more room than the space in front of my computer allows, peruse catalogs and magazines for design inspiration, or a let it be place where my oldest daughter can come hang out and draw pictures of evil whales.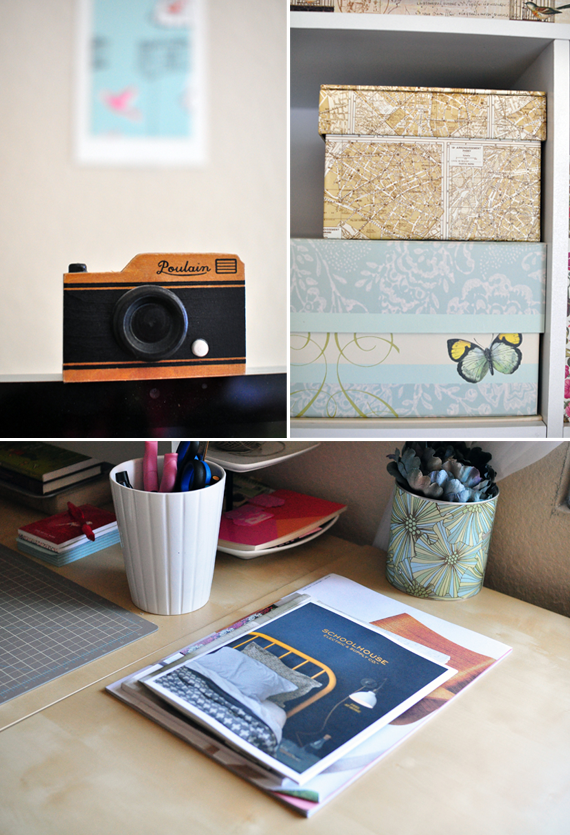 What's one thing you think every creative needs in their space?
Every creative space should have a comfortable chair that also aids in maintaining good posture. I'm currently in the process of shopping for a better chair since I currently sit on a cushioned wooden chair! I've been experiencing minor lower back pains which I've always attributed to birthing twins naturally over a year and a half ago, but the fact that I don't have an ergonomically correct chair is probably playing a role in those ailments as well.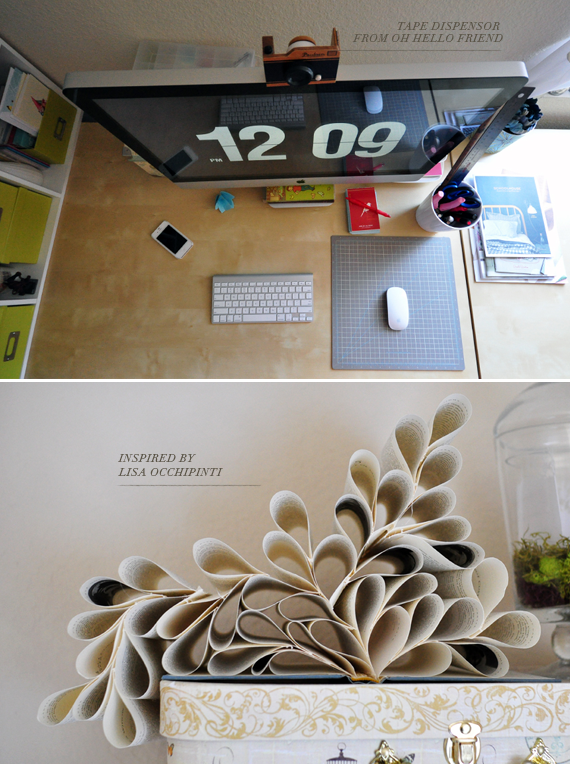 A Few Extra's From Donaville
– Flower mobile was made by me and represents my family: mom, dad, and our three kids.
– Books under my computer monitor are those that I'm currently reading: "It's a Jungle Out There" by Jennifer Ward (illustrated by Susie Ghahremani) and "The Chocolate Connoisseur" by Chloe Doutre-Roussel // German-to-English dictionary is a vintage book that I use to elevate my monitor.
– Camera tape dispenser purchased from Oh Hello Friend
– Book sculpture made by me, inspired by the work of Lisa Occhipinti who wrote the book "The Repurposed Library"
Thanks Donaville!
Photos by Donaville Herrick